Hello and welcome back to our wonderful slice of capitalism. Syrup sales since we last talked have been through the roof. Our guild bank makes Oprah look like a transient! I've always said the best thing about being rich is it making you better than everyone else, but besides that it's so much easier to make even more money!
Two weeks ago we decided to branch out and get into the breakfast sausage market. That's right Jimmy Dean pack up your bags it's closing time. Now you might think "But Pins, how could you take something as good as sausage and make it better?" The answer is really quite simple. You use real dinosaur meat instead of that stupid pig stuff. I want my meat to taste like it's lived a full life of killing scared helpless creatures (like pigs) so you can taste the fear in every bite!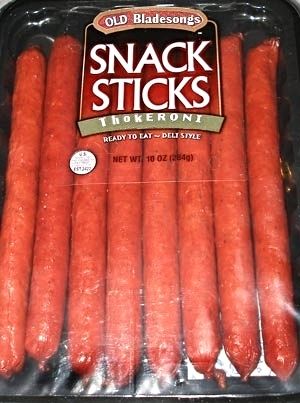 This isn't just any dinosaur meat stick, it's a HEROIC meat stick. We get a new shipment in every week so put your order in now while supplies last! On a completely unrelated note I am supposed to include this other picture....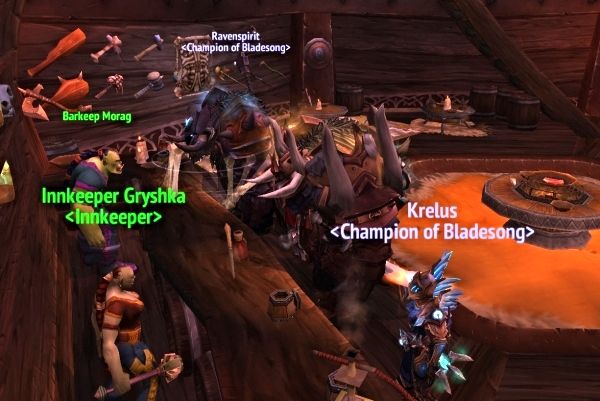 Wait....shit that was from our break mid raid.. we drink sometimes. It was Krelus fault? Here this picture....this is the one for sure.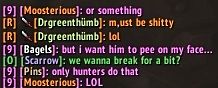 Ohh how did that get in there. My bad It's probably this picture...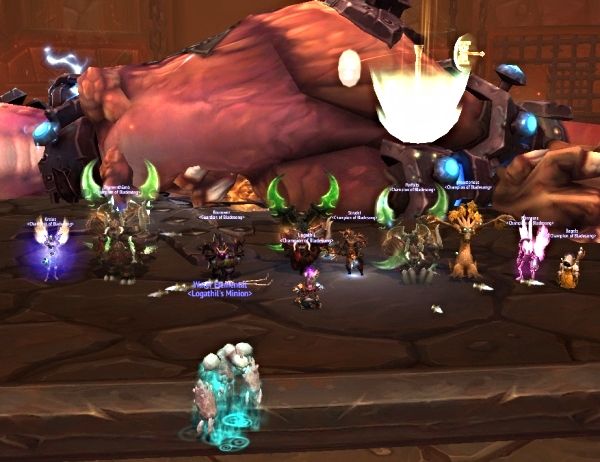 Okay yeah that one for sure. We clearly warglaived him to death! Looking forward to some blackfuse progression this week! EXPLOSIONS!!!!