My first Warlords raid post! We only got 2 days in the zone last week and most of what we killed didn't feel screenshot worthy. We killed everything we killed last week in short order and started working on Heroic modes tonight. We finally have our first heroic boss that felt like a heroic down.
Butcher...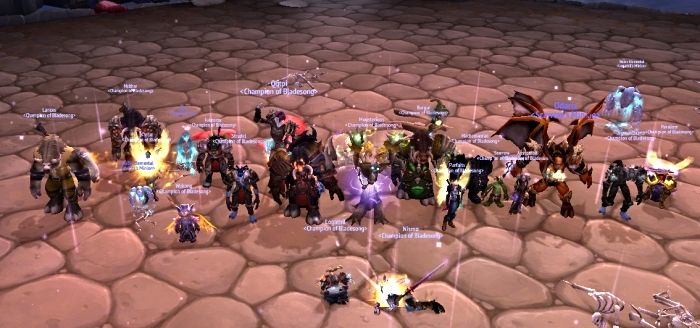 PRO TIP: Don't assign melee to the ranged group. You can have that tip for free, the next one costs $50 for 30 minutes, $75 If your friends watch.
We were using this fight to gauge how prepared we are for later heroics and I feel like we are in pretty good shape for the second week of new content. More heroic kills will be coming soon! We have our eyes set on Mythic and still have a few DPS spots open for exceptional players. I know everyone says exceptional players but I mean do 19k DPS and don't stand in stuff or don't apply exceptional players.
This post would have been funny but I don't have anything to drink. Maybe next week I'll get hammered and write everyone a short story about Tectus and Brakenspores forbidden love. Hint: It involves Braken putting his shrooms in things. YOU'RE GONNA LOVE IT!