Pins
a
posted
Sat at 9:31
I was planning on updating much sooner, but we just kept killing bosses so I decided to wait. In case you haven't tried it out yet. 6.2 is pretty good if you forget about what a giant pain shipyards end up being. Tanaan Jungle is fun although I'm not a huge fan of the rep grinds they put in. Farming up equipment for ships is also REALLY fun. Even when 30 other people are trying to prevent you from killing a whale shark by trying to evade bug it or despawn it because they suck monkey nuts....
But I digress. They added fun things too! Like the above mentioned Dazzling Rod Team. (We are going pro as soon as a league forms.) This is Krelus somehow cheating and stunning me while we all wait for rare spawns for yet another equipment drop...
On to the stuff people care about though. Hellfire Citadel is pretty amazing. It has some pretty stupid fights (Hellfire assault comes to mind) and some pretty amazing ones (Shadow lord Iskar, Xhul, maybe even Fel Lord Zakuun when I stop being mad about him.) At the time of my posting we are ranked 250ish in the world at 10/13H.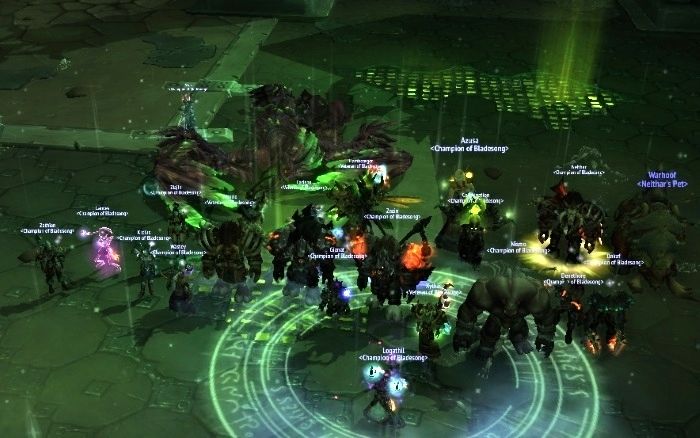 The whole team worked pretty hard to get to this point. Some of these fights on Mythic are going to be pretty scary. We even had people come in on an off day to get a few more bosses down since we knew we could do it. Some of them are not included in pictures because they constantly hearth to check on 4 day long shipyard missions but still it's a kill shot.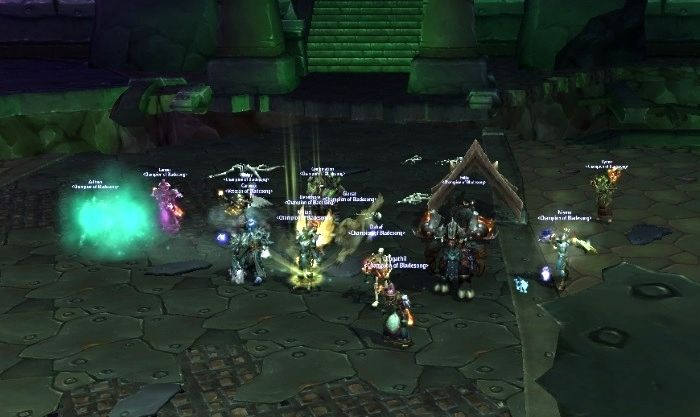 Also I thought you should know I tried to take a selfie with everyone but I don't think I did it right. I'm pretty sure I'm too fat to get anyone else in the picture.
Yep. I'm that good. We may not be done yet this week! Hellfire so fun!