I'm going to take tonight's update as a chance to be brutally honest with you. Bladesong is better than your guild. We raid 7.5 to 9 hours a week and I can't remember the last time we failed to kill a new boss in a week. I've tried to soften the blow by making witty jokes about Giznat's asshole, or killing off stuffed animals, but really at some point it's just insulting your intelligence to pretend we aren't awesome. I mean it's Thursday and we killed another new Mythic boss that guilds struggle on for weeks. This is my shocked face ---->
I'm just messing with you that's my pooping face, and you totally made eye contact.
WTF is wrong with you?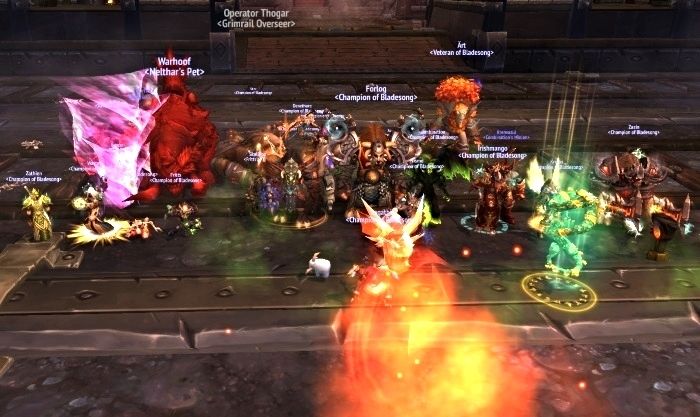 I'm really pretty proud of how far we have come in such a short time. I mean everyone has really stepped it up...except Giznat. I mean it's not like it's hard to sit at home on an inflatable donut while your anal fissure heals up. But I digress I'm reverting back to my old ways. We still have maybe 2 spots left for exceptional DPS. If you are a terrible DPS please feel free to apply directly with Nismo and explain to him in great detail why you only did 24k DPS on your current guilds last Mythic Gruul kill. He really enjoys that stuff. If you will excuse me I'm going to start working on my Mythic Maiden update now so that it will actually be funny by next week.