Archimonde is awesome in that he's pretty easy until 25% and then a giant DPS/healing check slaps you in the face like every girl nismo's ever asked out. We probably should have gotten a kill last week but what can you do. We were clearly torn up about losing our best pooper and needed a week to recover.
Only wiping 37 times on a boss it took the rest of the server 70+ attempts on.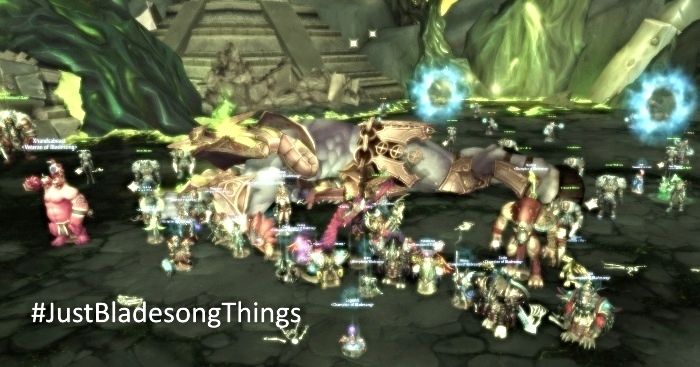 We did have a few people finish legendary rings this week as well. Nismo has only almost killed me with the damage sharing proc from the tank ring once so that's some pretty solid design choices blizzard. I don't know about the rest of you but I can't wait to farm archimonde 73 more times to get my ring to max level. Really just some solid choices all around.
#JustBlizzardThings
I juat want to state this in advance, We will kill 2 Mythic bosses tomorrow, and I'm not going to make an update when we do because they are not worth it. Also we killed Archimonde with Nismo tanking, AND without our number 2 DPS AND with a cop in the raid. We are pretty much playing with one hand tied behind our backs and still keeping up with the rest of the server. You guys need to get your shit together.
#DropsTheMic