To be one of the top guilds in the world....of Warcraft it takes a lot of things. Great leadership, a handsome cow tank, solid strategies, a skilled group of players, and a can do attitude come to mind. But what about the real cost of raiding? Flasks don't make themselves, armor doesn't magically repair itself, and noodle carts are 'spensive bro. So how is it that we manage to keep this well oiled killing machine running? Well I'm glad you asked! Let's listen in for a moment on a few of bladesongs brightest, most handsome young minds to see what the secret is....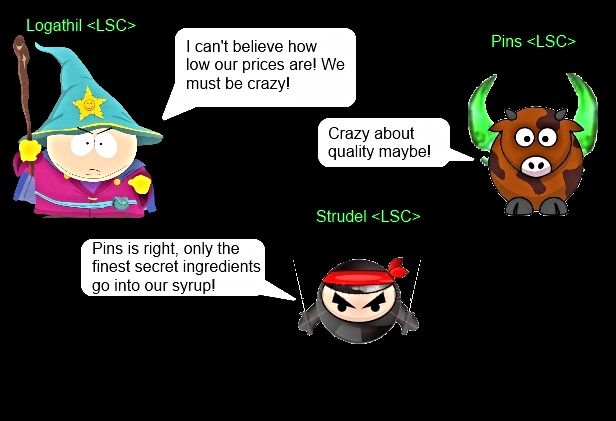 I know I know! You want to know more about this incredible steal of a deal? Well it's your lucky day because we just so happen to have quite a bit available for immediate sale today!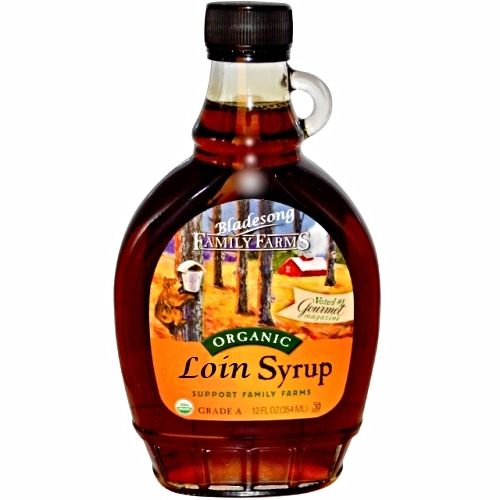 That's right! The finest loin syrup you have ever guzzled is now available for mass purchase! Why haven't you heard of this before you must be wondering? Well we have been selling it for quite a while but we never had the space to mass produce and store our product until recently. Apparently Hellscream was using this area to store bugs and statues but we cleared it out to use it for a slightly less gross business venture...
I would have posted about this sooner but I've been busy working on the syrup farm to make sure we can match our new storage capacity as well as trying to kill a giant dinosaur that keeps trying to get free samples nearby. We almost got him last week so I expect him to stop meddling in our business soon. Our prices are so low I'm not legally allowed to post them on the site! So contact Logathil, Strudel, or myself and we will be happy to place your order. We give deep discounts to anyone wanting to order an entire load of syrup so tell your friends. The gold plated shark tanks in our garrisons aren't going to buy themselves!